LINKS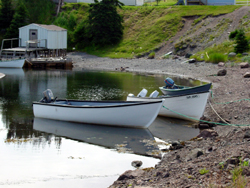 Tilt Hill Publishing - Your source for music and book publishing in Newfoundland & Labrador.

Arts & Culture Centre, Newfoundland

CHMR - Memorial University College Radio Station

GEST Songs Of Newoundland And Labrador

K Rock 97.5 FM - The Homebrew Show

The Masterless Men The band Website

O'Brien's Music - Great selection of Newfoundland and Irish music as well as musical instrument sales & repairs.

OZ FM

Richard Steele - The St. John's artist that painted the artwork for The Christmas Wish & Homebrew 9 CD.

Ryan's Fancy - A legendary East Coast band.

Shanneyganock - The best party band in Newfoundland!

SingSong Inc. - A folk label featuring traditional Newfoundland artists.


The St. Lawrence Laurentians - Soccer's finest! National Silver Medalists 2002, Challenge Cup.