Avondale Music is a St. John's based company that specializes in the production and distribution of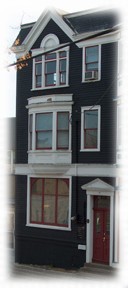 Newfoundland music. All stages of CD production are done by Avondale Music, from the birth of an idea, to recording, graphic design, marketing, promotion and distribution. Since the fall of 2000, the company has done its own national distribution.
The large Avondale Music catalogue includes a long list of compilation CDs, including the popular Homebrew series, the Downhomer Presents... series, and The Christmas Wish, which has sold over 30,000 copies to date. The label's roster also includes releases from Ryan's Fancy, Shanneyganock, Chris Andrews, Mark Hiscock, The Government Rams, Simani, Joy Norman, The Clancey's, The Celtic Connection, The Punters, Larry Foley, The 8 Track Favourites, and distributes albums by Great Big Sea, The Irish Descendants, Wonderful Grand Band, The Masterless Men, Navigators, Sandy Morris, D'Arcy Broderick, Terry Penney, Siochana, Bud Davidge, Harry Martin, Tarahan, Pigeon Inlet Productions Catalogue and The Cobblestones.
Avondale Music began in 1998 as Avalon Music. The company was started by music industry veteran Lyle (Loyola) Drake and his wife Dolores. Lyle has over 42 years of experience in every facet of the music industry. He began his career working in a record warehouse in Ontario and eventually worked his way up to senior vice-president of ARS Records, a music retail chain of over 200 stores, $400 million in sales and over 2500 employees. In 1992, he and his family moved back to Newfoundland, where Lyle and Dolores were born, and Avondale Music was created several years later.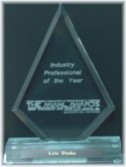 Lyle's list of accomplishments is long. He is involved with the East Coast Music Association, and spent 4 years on the executive of the Newfoundland and Labrador Music Industry Association (MusicNL), with 3 years as Vice-President. He won the 2005 "Volunteer of the Year" award from MusicNL, the MusicNL "Industry Professional of the Year" award in 2004 (and has been nominated in that category 7 times). Avondale Music has been nominated for Outstanding Company 4 times. Lyle was Warner Music Canada's Newfoundland representative for twelve years, and he earned an East Coast Music Award (ECMA) as a member of Warner Music, which was voted Company of the Year in 2002.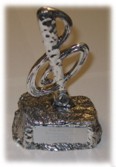 Avondale Music was nominated for ECMA "Record Company/Distribution/Indie Label of the Year" award in 2004, 2006, 2007, 2008 and 2010. In addition, Lyle was nominated for "Industry Professional of the Year" in 2004, 2006, 2007, 2008 and 2010.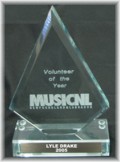 Avondale Music continues to grow, as each year new concepts come to fruition. In addition to producing new CDs, the company creates customized CD packages for organizations and conventions, and distributes songbooks of popular Newfoundland songs, published by Lyle Drake's Tilt Hill Publishing. The future is bright for Avondale Music - one of the most well-respected companies in the Newfoundland and Labrador music industry.