CUSTOMIZABLE PRODUCTS
Corporate / Convention Package
Newfoundland & Labrador: A Musical Journey
Newfoundland & Labrador: A Musical Journey is not available in stores. This package of traditional and original songs, performed by some of the province's best talent, can be customized for your convention or corporate event; or given as a gift of appreciation to your customers and business associates.
We can also work with you to create a package to your specifications.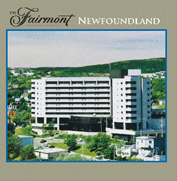 Ray Lake - There's Gonna Be A Time Tonight • The Government Rams - I Had A Hat • Celtic Connection - Molly Bawn • John Phillips - Another George Street Night • Art Stoyles - The Portuguese Waltzes • Chris Andrews - Harbour LeCou • Dick Nolan - Aunt Martha's Sheep • Mark Hiscock - Fishin' In A Dory • Celtic Connection - The Shores Of Newfoundland • Murphys Law - Excursion Around The Bay • Chris Andrews & Mark Hiscock - I'se Da Bye • Jim Payne, Fergus O'Byrne & Janice Spence - Wave Over Wave.
To purchase customized copies of these products for your convention, business or organization, please contact:
Avondale Music
Lyle Drake
3 Church Hill, Suite 301
St. John's, NL
A1C 3Z7
Tel: (709) 754-8530
Fax: (709) 754-8531
1-866-NF-Music (1-866-636-8742)
avondalemusic@nfld.net